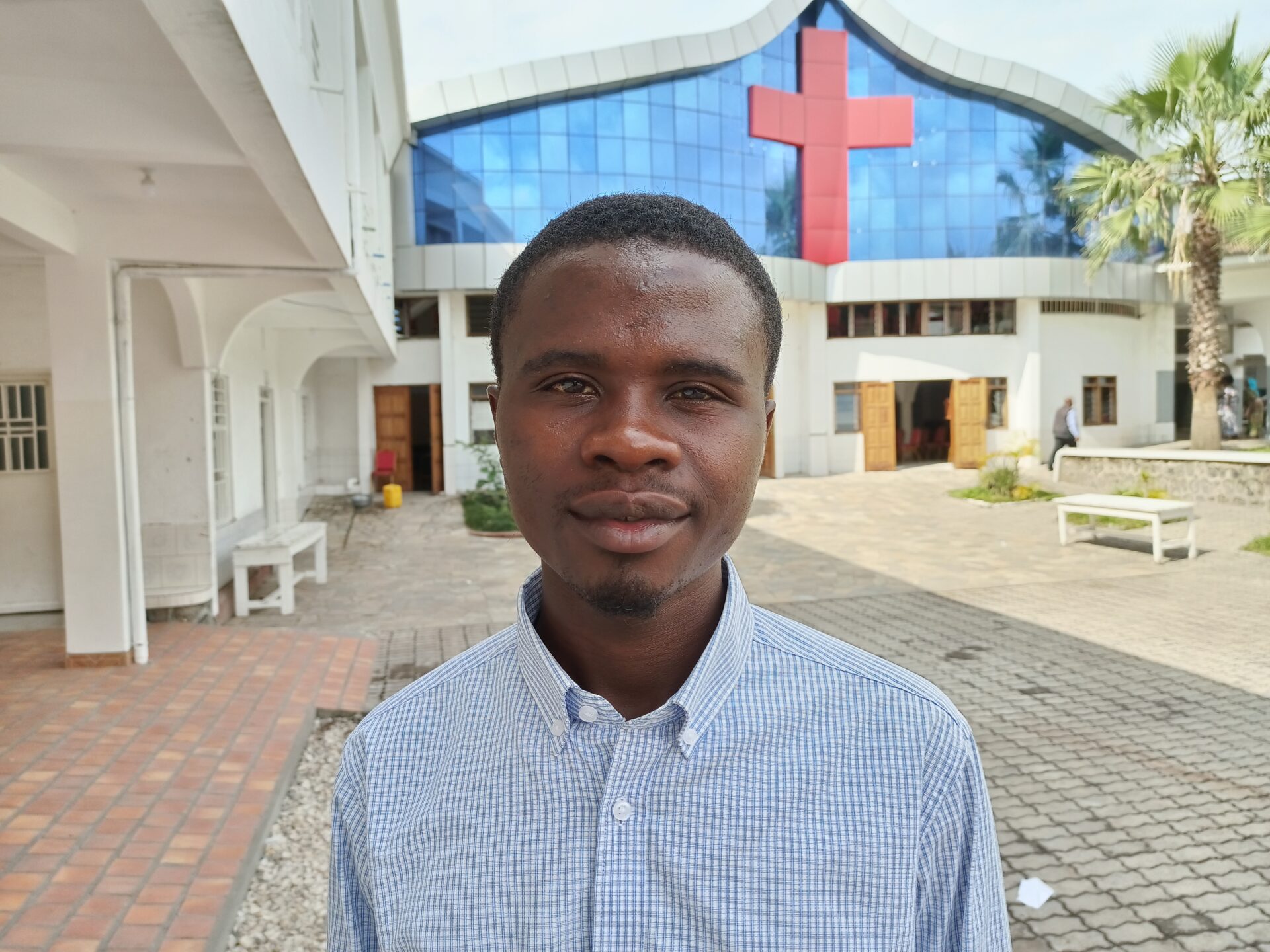 Jean was only seven years old when he brought his dying father to the HEAL Africa hospital.
"My father had been ill for a long time because the local hospitals were unable to help him", recounts Jean.
Sadly, by this stage it was too late for the doctors at HEAL to treat Jean's father and after a few days in the hospital he passed away.
But even though they were unable save his father, those few days changed Jean's life forever.
"We were so struck by the love they [the HEAL staff] showed to my father in his last days that, after he died, my mother and I began attending the hospital's chapel services", recalls Jean.
While they were finding spiritual comfort in a new relationship with God, the harsh realities of life outside the chapel walls were beginning to take their toll.
"After the death of my father, we went through very difficult times. My father did not have money to leave us and so life became very challenging", remembers Jean. "The little money my mother could make would go to food and she was no longer able to send us all to school."
As a keen student, Jean was heartbroken to be missing out on an education and spending time with his friends.
But once again, he was able to find some comfort at HEAL Africa.
"After a few years, I discovered and began attending the Uamusho group", explains Jean.
HEAL Africa's Uamusho project is an outreach program that provides refuge and empowerment for young people living on the streets. The project gives them hope for a brighter future by providing opportunities to attend literacy and numeracy classes, to return to formal education or pursue vocational training.
"After so many years, I had given up any hope of ever returning to school." By this stage Jean was 20 years old. "So, I was overjoyed when HEAL offered to support me to go back to school and finish my studies."
Jean returned to school in 2020 and, in one year (and a year disrupted by COVID-19 at that), was able to earn his state diploma, which means he can now apply to university.
Today, Jean is still attending the HEAL Africa chapel. "I go to services three times a week with my mother and my sisters. My brothers are not part of the church yet and we pray for them regularly." He is also training as a truck driver so he can afford to go to university.
"I want to greatly thank HEAL Africa and their partners, I pray God blesses you all."