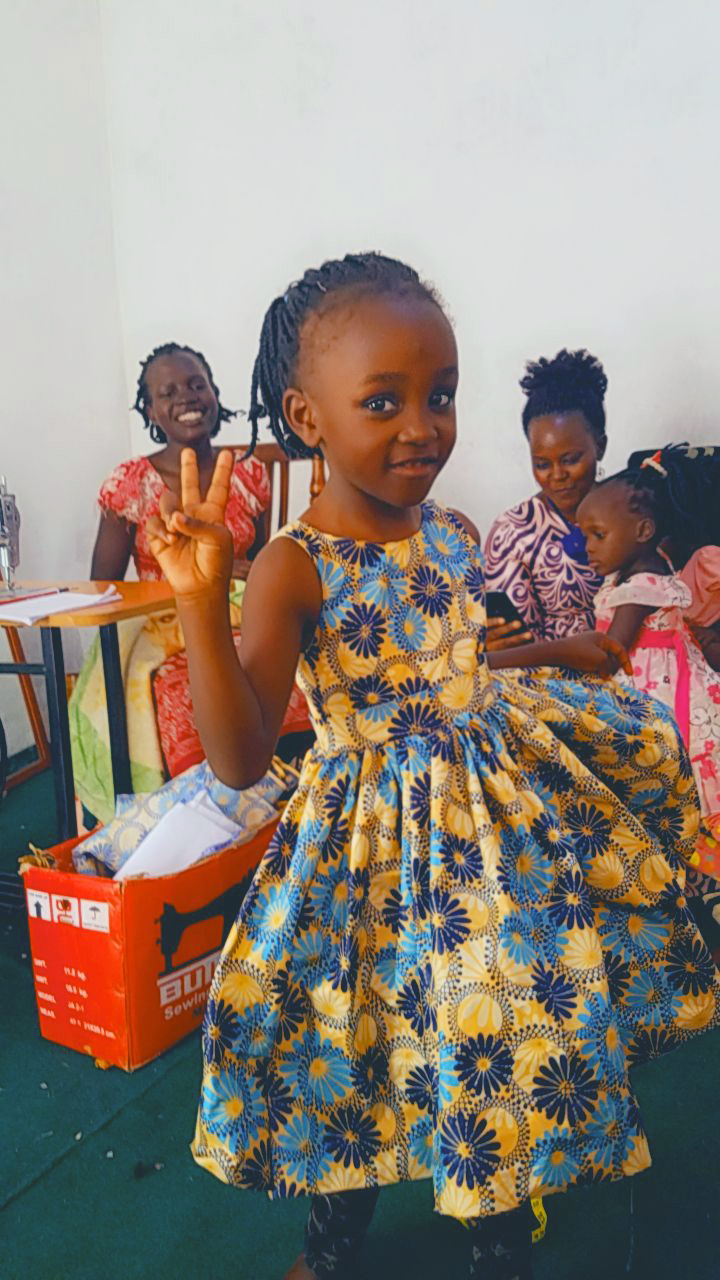 Before arriving at Wakisa Ministries, 16-year-old Nadine* had lost all hope.
"I thought that no one loved me and I was thinking about committing suicide."
Nadine was brought to the Wakisa Centre in April last year, right in the middle of a total lockdown in Uganda. At first Wakisa was unsure about taking in any new girls. How could they do it under the regulations? Even if they could, was it safe?
But by the time they had heard Nadine's story, they knew they had to find a way…
Nadine never knew her mother or father. She was taken in by her extended family at birth. Sadly, the shame and resentment they felt towards her mother was directed at Nadine and she grew up facing verbal abuse and mistreatment until, at age 13, she ran away to live on the streets of Kampala (the capital of Uganda).
When Nadine arrived in Kampala she joined a group of other young people living on the streets and started a relationship with one of the boys from this group. Nadine was eventually taken in by a family who hired her to be a house helper in their home. One day as she was taking the family's children to school on a motorbike taxi she received a bad burn from the exhaust pipe. When the wound failed to heal the family took her to hospital and found that she was pregnant as well as being HIV positive. The family was outraged and said she could not come back to their home.
Nadine was crushed by their rejection and succumbed to a crippling anxiety attack. She was taken to a psychiatrist who referred Nadine to Wakisa Ministries.
Nadine arrived at the Wakisa Centre during lockdown and, after the two-week isolation period, was able to join the other girls.†
While at the centre, Nadine worked together with Wakisa's counsellors and her psychiatrist to address her depression and anxiety. She also joined in their vocational tailoring training and took great interest in learning new skills. She learned to make many items and her teachers were very impressed with her progress and aptitude.
After her baby was born, Nadine was taken in by a new foster family who bought her a sewing machine. She has now started a business making and selling children's clothing in the neighbourhood. She uses the income to provide for herself and her baby.
Thanks to her time at Wakisa under lockdown Nadine now has skills to deal with her mental health challenges and provide for her new family. She knows that she is loved and has hope for a better future.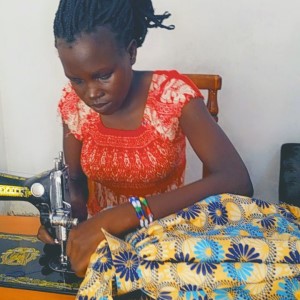 † The Centre was only able to take in Nadine thanks to emergency COVID-19 response funding from generous WorldShare supporters. This funding meant that Wakisa was able to implement hygiene and COVID safety measures throughout the centre and were able to cover food and medical requirements for the girls at the centre during this time. Without this Wakisa would not have been able to cater for the girls they already had at the centre let alone admit more girls like Nadine.
*Names are changed to protect the privacy of those we serve