Opportunities include a wide range of hands-on or computer-based tasks. There are even lots of valuable volunteer roles that you can do from the comfort of your own home!
Examples of common roles for volunteers include:
Proof-reading and editing our child sponsorship information
Helping with a wide range of our communications and marketing
Translation (both written and verbal)
Administration and office duties
Coordinating and running events
Collating and packing envelopes for our mailouts
You will be provided with all the necessary training and the opportunity to use your skills and passion to help restore lives and bring hope to the world's outcast and most marginalised.
And if you have special skills that are not on the list above, please get in contact with us! We'd love to try to find a way for you to use your talents to benefit our partners overseas.
If you're interested in learning more about our volunteer opportunities, please fill out the form below!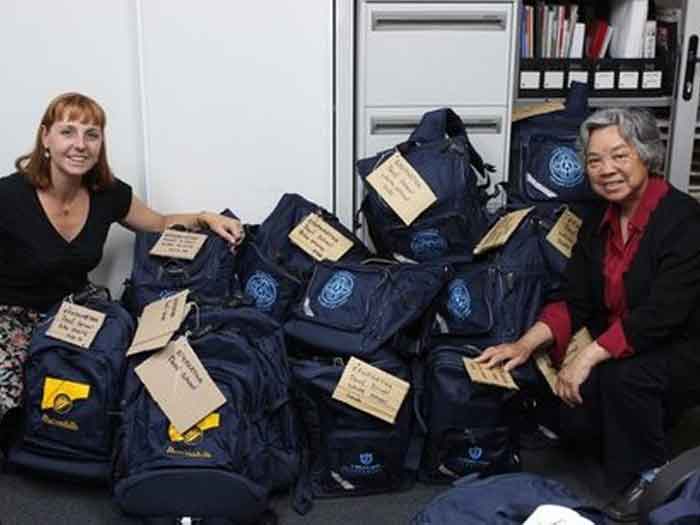 Jodie's Story
I began my association with Worldshare in 2013 when I went on an English teaching pilot mission to UKRIM in Yogyakarta with a wonderful group of volunteers. I chose this mission as I have some background in both Indonesian and teaching and also because my sister Lisa was going, but mostly because I wanted to make a difference in the lives of people less fortunate than myself.
It was such an amazing, life altering experience and a privilege to be part of. I have now taken the opportunity to help develop the teaching curriculum for UKRIM camps and lead camps in recent years.
Want to learn more?
Fill out the form below, we'd love to hear from you!