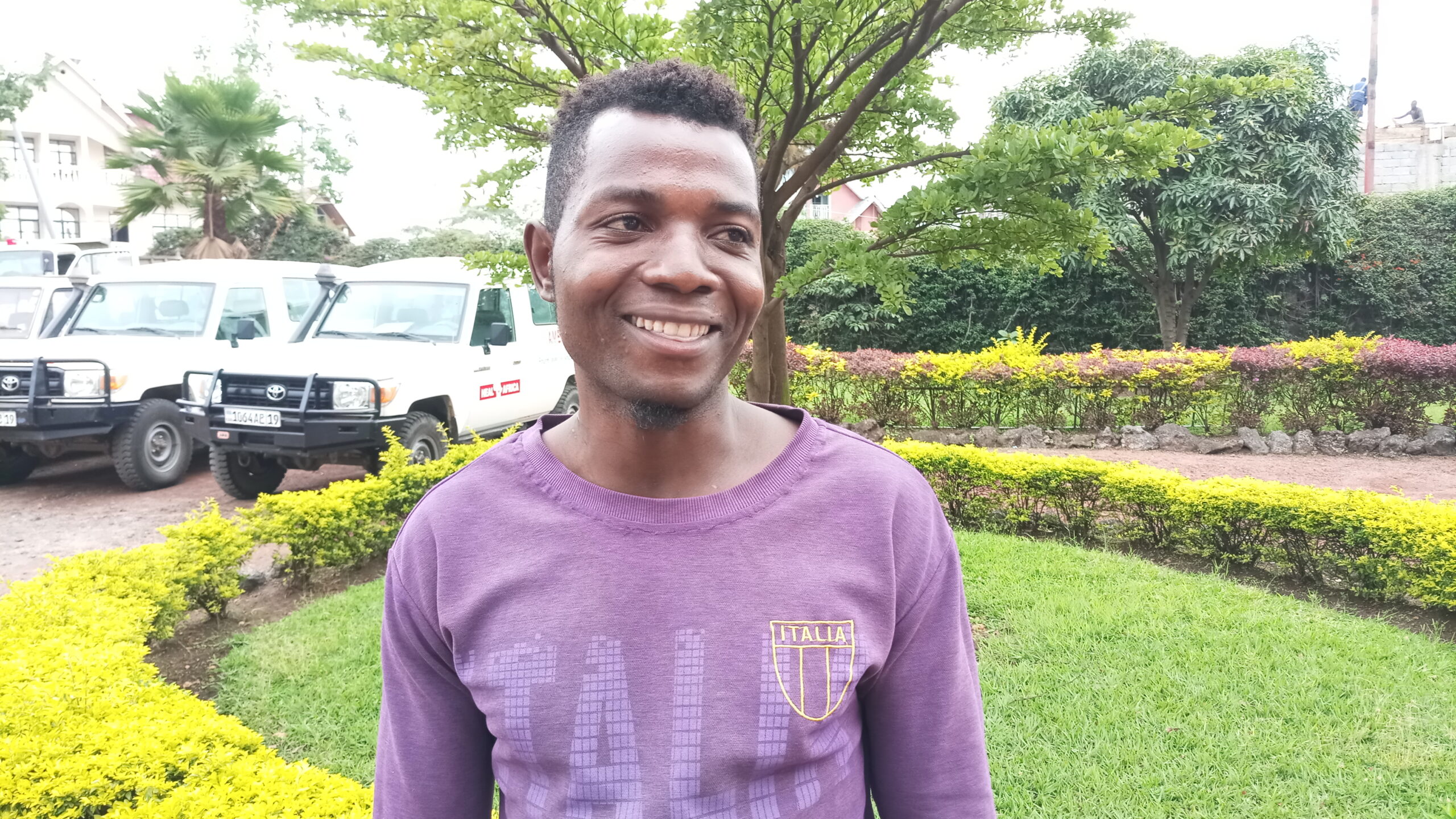 Serge is a member of HEAL Africa's Uamusho program, which ministers to street kids in Goma and supports them to return to school. Here he tells his story in his own words.
My dad was a soldier in the army and he was killed in battle when I was three years old.
After my father's death, my family's life turned into suffering. My mum was unable to feed me and my siblings, so we began eating out of other people's rubbish bins. Not long after that my mum decided to go away and become a soldier herself. We felt totally abandoned and hopeless and we began a life of begging. But begging is hard. We were victims of hatred, people would often beat us and eventually I joined a group of other street youths to get away from begging life.
At one point a local charity was serving street kids like me. They would give us some food and they helped me go to primary school, where I reached year 6. Unfortunately, around that time, the organisation closed, and I returned to street gang life, committing many bad things for our survival.
One day my friend in the gang brought me to HEAL Africa's Chapel as they used to share tea and bread after each church service. Thanks to the chaplains who mentored us spiritually; I began to attend church, and, in time, I decided to put all my life in Jesus. They showed me how good Jesus is and how He takes care of the orphans and vulnerable children. It is thanks to them that I have come to know Jesus and recovered my hope.
Thanks to the Uamusho Project Serge was able to go back and finish secondary school and this year he received a state diploma so he can go to university.
I pray that I will be able to finish university, get a job and then help my brothers and sisters who are still in the same situation. But most of all, my biggest vision is to bring the rest of my family and my friends to know Jesus and as well as taking my family out of the cycle of poverty in which we are living.
Serge sat for the state exams 2019 but failed. It took courage but he resumed his studies and in September 2020 amidst the chaos of the pandemic, he passed and got his state diploma through remote learning.