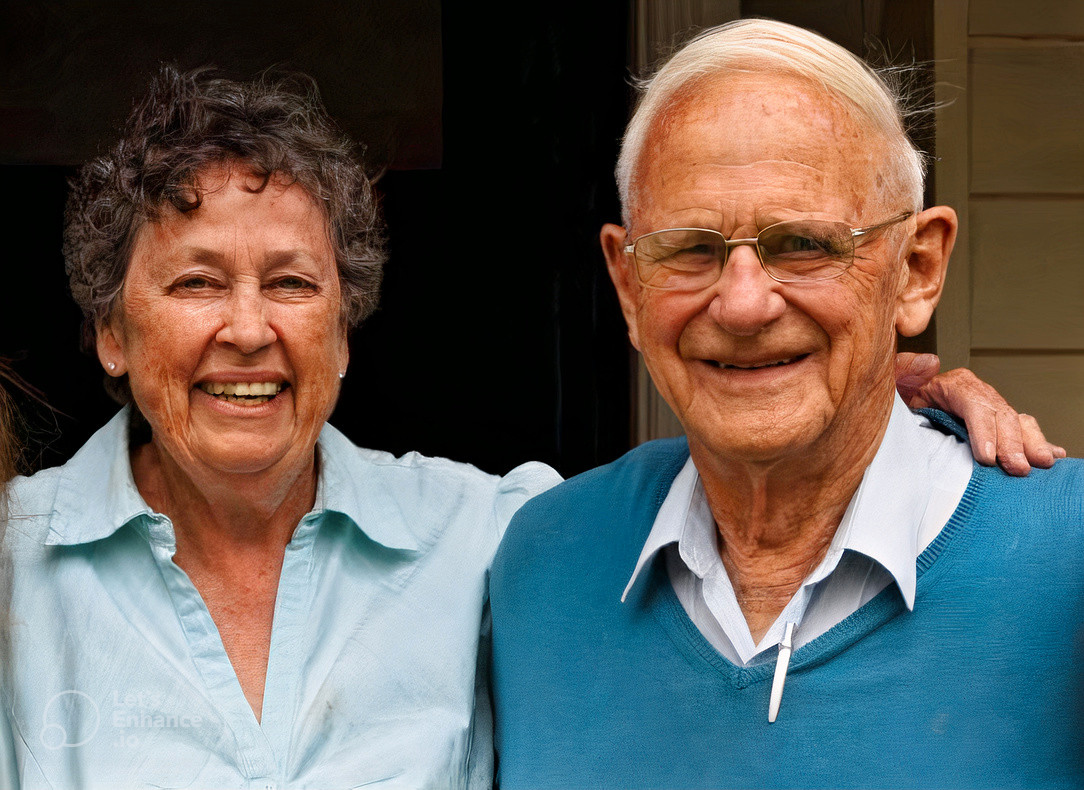 Graeme and Elizabeth Furlong have a life-long legacy of serving overseas ministries in practical and creative ways.
Graeme and Elizabeth began their lives together while serving as missionaries overseas. "We were married 52 years ago while serving the Lord in Papua New Guinea."
After over a decade serving in Papua New Guinea (PNG) they returned to Australia for their children's education, "but mission outreach still strongly pulled at our hearts and so began a long, exciting journey of using God-given talents to support His work across the world."
They first encountered WorldShare a few years later when they were invited to meet a Filipino staff worker who was visiting from the Philippine Bible Institute (one of WorldShare's ministry partners at the time).
Their time working in PNG had shown them the value of supporting local Christian workers.
"They understand the language, culture and needs of their country more intimately. In our eyes, this is one of the admirable strengths of WorldShare's ministry."
"We began supporting that man's work until he passed away some years later."
At that time, they shifted their support to WorldShare's partners in India, like Bangalore City Mission (BCM). And while, these days, they regularly give to WorldShare's annual appeals or where it's most needed, they've continued their long running connection with India by sponsoring two young students in Bangalore.
"Incidentally," Elizabeth mentions, "we found out that my grandparents on my mother's side were missionaries in Bangalore way back in the 1800s!"
But what makes the Furlongs unique is the ways in which they raise funds for the work of our partners – restoring furniture and renting homes.
Graeme is a jack-of-all-trades who uses his skills to restore damaged items for re-sale on the internet. These items are rescued from roadside throw-outs, the local Tip-Shop or from friends' discarded furniture. He especially enjoys making sturdy work benches from discarded timber and he's got a strong following of buyers who eagerly snap these up for their sheds.
Over the years, Graeme has also directed his restoration skills towards homes.
"When we got married 52 years ago (while on mission in PNG) we barely had a penny to our names… but God has prospered us over the years through houses."
What started as restoring a rundown home has now turned into managing and maintaining a number of rental properties, with all of the rental income going to mission work like that of Bangalore City Mission.
"We rent out the properties through an organisation, Steer Incorporated, which distributes the rental income directly towards funding mission work."
By doing it this way the rental income is also exempt from some of the usual taxes and so it maximises how much money goes towards the missions.
"All this of means work – maintaining houses and gardens and plenty of messes to clean up. But, when done as unto the Lord, it's a joy!"
Graeme and Elizabeth have many more stories of mission work they've been involved with over the years, but they are steadfast in ensuring God gets the glory.
"I'm still hesitant about all this [sharing their story]," explains Graeme. "We don't want to appear to be 'big-headed'. Please be sure that our Lord is glorified, not us."