FREE 7-day devotional – God's love and justice
"Discover God's incredible love for the oppressed… and be transformed more into the likeness of Christ!"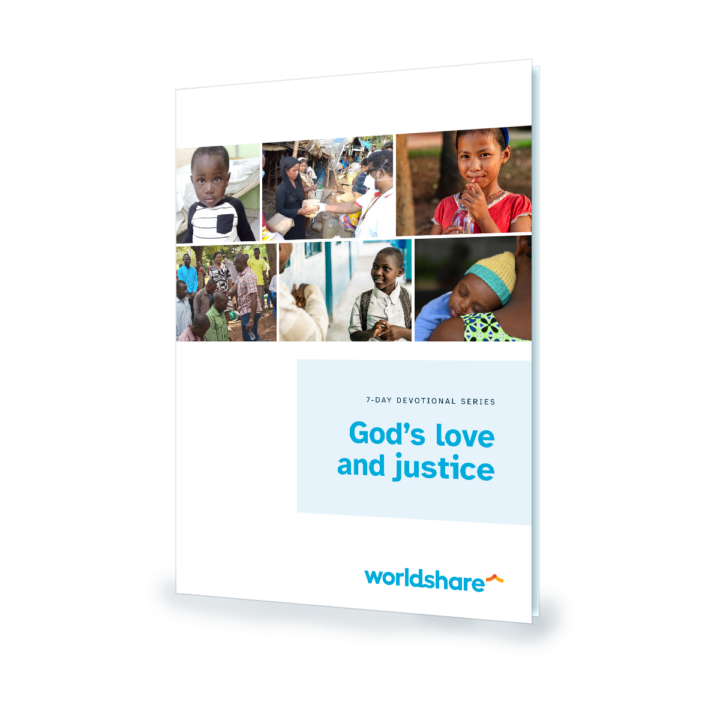 Want some good news for a change? Discover how God is bringing his hope and strength into thousands of lives around the world, through this FREE 7-day devotional.
Inside Your Free 7-Day Devotional
Day 1 – Love Is Not A Passive Force. Discover how God loves you first – and how he calls you to be full of his love and justice, too.
Day 2 – How Your Response To God's Love Separates You From The World. (India) You'll learn what it means to be part of God's family, and why your response to His loving kindness is important
Day 3 – Receive Pure Spiritual Water. (Cambodia) Receive the water of God's deep and sustaining love so you will never thirst again.
Day 4 – Walk The Straight Path. (DR Congo) Be powered to walk in God's way and learn how to share this strength with others.
Day 5 – Give Your Anxiety To God. (Uganda) You don't have to be weighed down by worry. Learn how to hand your cares and stresses to God to live in freedom.
Day 6 – Find Your Voice. (DR Congo) Gain the strength to speak out on behalf of the friendless and forgotten. Partner with God in standing up for those on the margins.
Day 7 – How God Fights For Justice. (Uganda) Uncover the truth about God's passionate fight for the poor and the oppressed so you can stand up with confidence for the rights of others.
Download 7-day devotional "God's Love And Justice" FREE Now!
Receive the 7-day devotional "God's Love And Justice" FREE Now!
Please provide your name and email address below, then your personal link to download the devotional will be sent straight to your inbox!