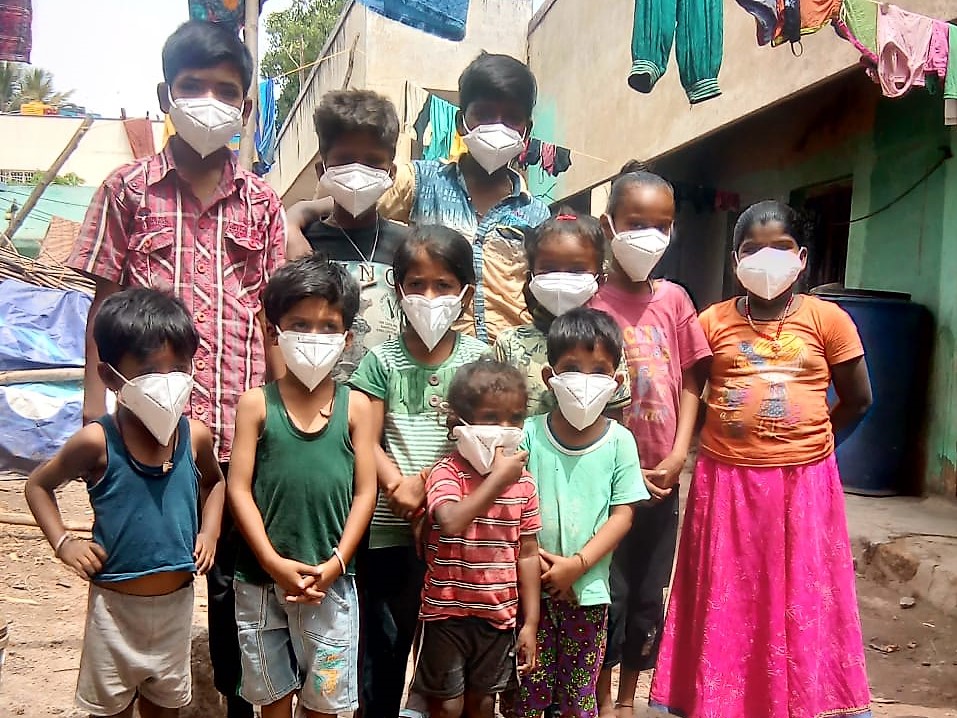 Right now, India is being hit by a devastating and deadly second wave of COVID-19. Every day there are hundreds of thousands of new cases and thousands of deaths being reported.
Hearing the numbers and seeing the images on the news, it can be difficult to grasp the scale of the hardship and suffering they are going through. And it can be even harder not to find yourself overwhelmed by it all and to feel hopeless or helpless.
Our ministry partner, Bangalore City Mission (BCM), is situated in Bangalore, India, "the epicentre of the epicentre" of this crisis. They are living and serving on the frontline as we speak.
During this crisis we've been receiving daily email updates from BCM's Director, Jonathan Sinclair.
So, I wanted to take this opportunity to share a quick update on how BCM is serving their community in the midst of this crisis but also give you taste the positive impact your support is having and some personal stories from the frontlines.
All of this taken straight from the pages of his emails over the last few weeks:
"We have put up noticeboards in front of the school and throughout all of the communities we serve. They are there to raise awareness of the risks of COVID-19 and how to minimise the risks but even more so to give our phone number and let them know that we are here to help."
"We have set up a 24-hour helpdesk. Five of our staff work round the clock (from home). They take calls and help people get medicines and groceries, but they also lend their listening ears to people's struggles and can provide counselling and support."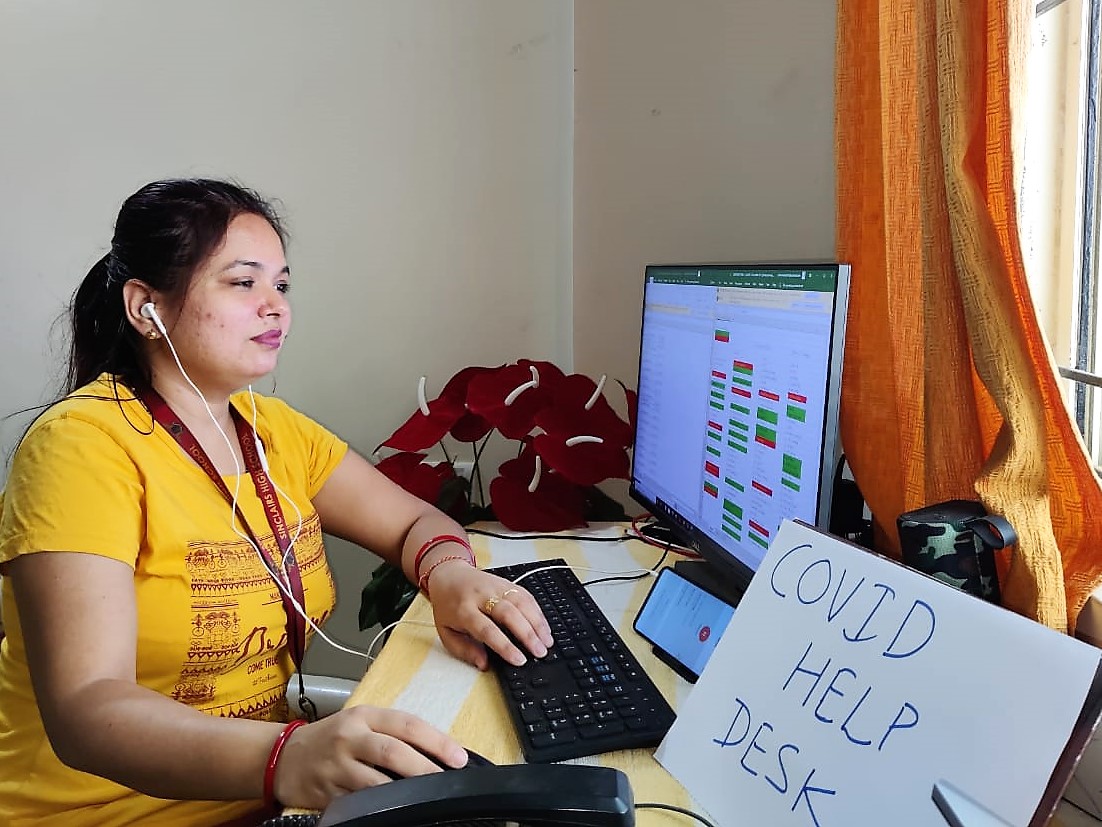 "So far this week we have given out 300 medical kits for people with COVID. These kits contain a digital thermometer, steam vaporizer, Paracetamol, Betadine for mouth wash, multivitamin tablets (including vitamin D and C), hand sanitiser and face masks. These kits are designed to help people and support their immune system so they don't have to rush to the hospitals for minor symptoms."   
"We are doing everything we can to ensure our fellow brothers and sisters have at least one meal today. Our staff went around hospitals; railway stations and bus stands to give away meals and grocery food packets to those stranded without any support. We are using the school bus to deliver these meals. So far, we have handed out thousands of meals and hundreds of grocery packs, which can sustain a family of 4 for 2 weeks."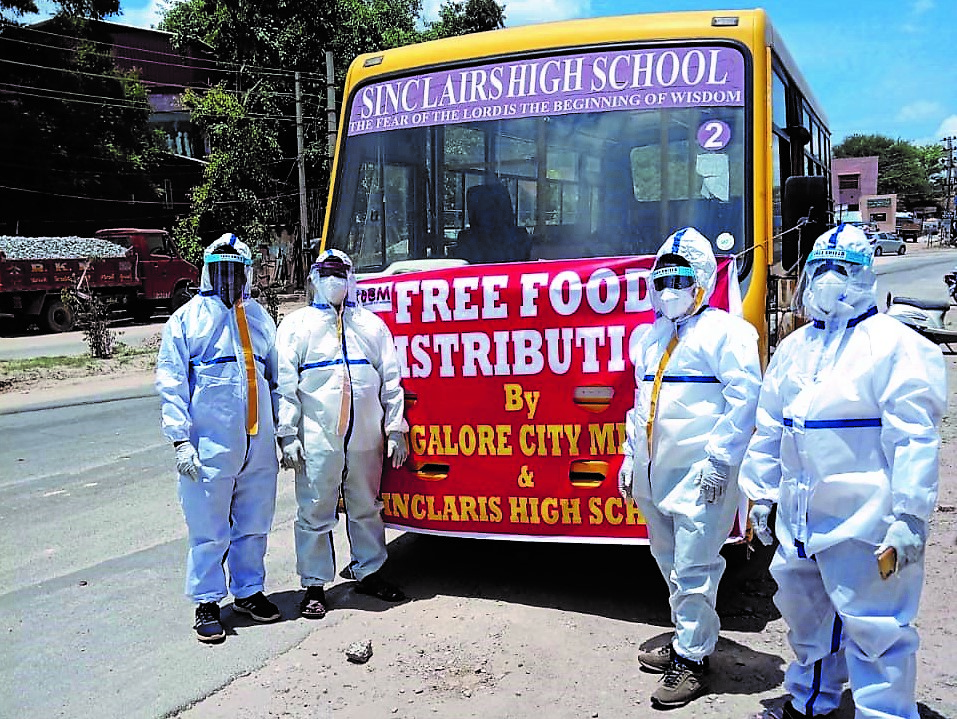 "One of the other most pressing needs today was that people called and told us that they have COVID symptoms but didn't have the means to get tested. So, we worked alongside the government hospital and arranged for a COVID tests to be conducted for individuals at their homes. Now we await the result in 2 days and then see how best we can help them."
"A 10-day awareness campaign on the importance of getting vaccinated was conducted at 5 target villages of Hosur Bande, Marenahalli, K.S Halli, Sathanur, and Ittege factory. This was very important because people in these villages have lost their livelihood and are constantly thinking about how they could provide for their families. Getting jabbed is something they don't think much about as they already have a lot on their hands. Our social workers counselled them and helped them understand the bigger picture. Due to this effort, a total of 175 men and women were transported on our bus to the Child Care Centre where each one was administered the vaccine free of cost."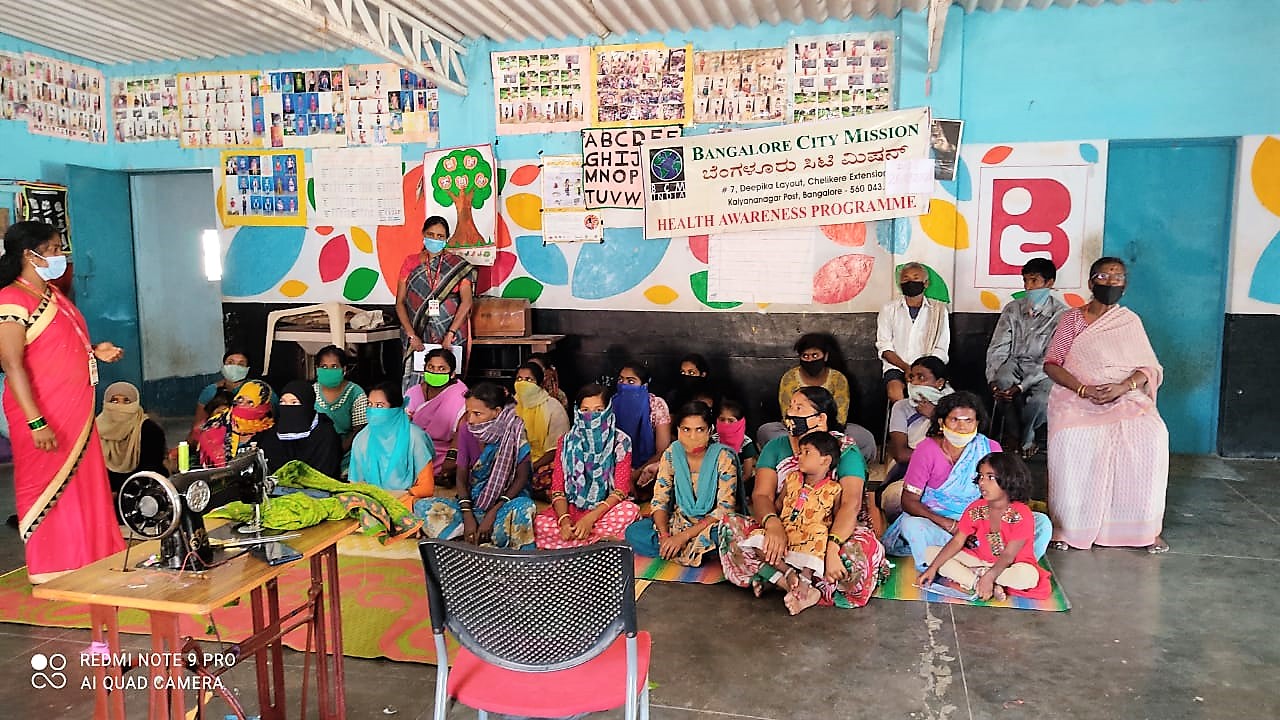 "Because COVID can be more lethal to older people, today I told Mr. Narayan, one of our older staff, to not be directly involved, what he said to me summed up the work of my beloved BCM family. He said "With people dying everywhere, I am quite aware of the fact that I could die. But I would rather die serving the Lord in ministry and serving his people". This is my team! I love them all. May God keep all of them safe."
"Today we were able to meet a lot of kids at the brick factory who have accompanied their parents at work, they were cheerful and lonely but most of them hadn't even had anything to eat the entire day. We were able to give them some snacks that we carried for ourselves and put a smile on their faces."
"It is only thanks to God that we have the strength to keep going. We thank Him every day. And we are also thankful to you and all of our supporters for faithfully walking alongside us as we serve our neighbours. Hope is something not everyone is blessed with, but your support has helped these people have hope for a better tomorrow for themselves and their families.
God bless, 
Jonathan"