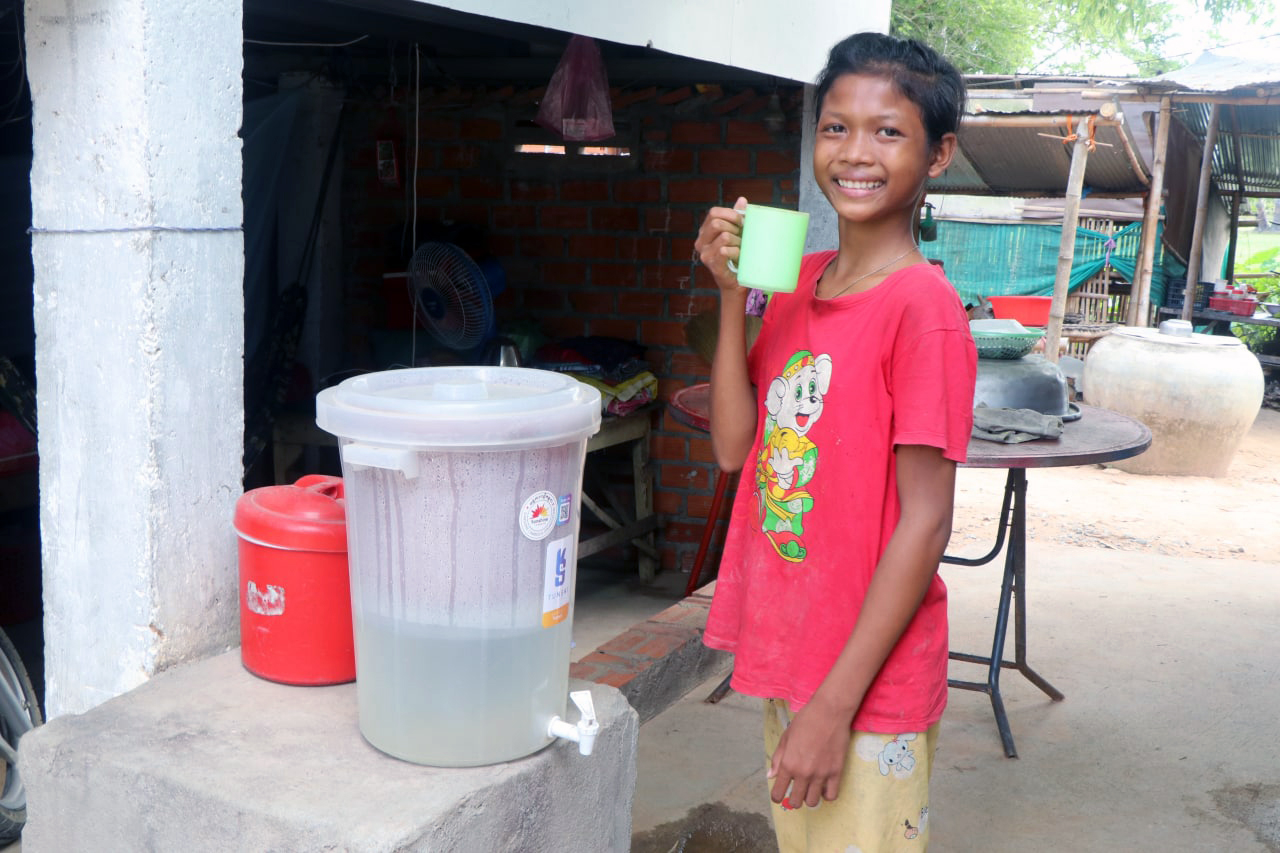 Twelve-year-old Maly* has struggled with recurring illness for most of her life.
She lives with her father in a small village a few hours south of Phnom Penh in Cambodia. Her father is a farmer but his leg was permanently wounded during his time as a soldier many years ago and so he struggles to find work. As a result, Maly's mother was forced to move to Phnom Penh and work in a factory to support the family.
Maly loves school but, even with her mother's work in the city, there were times when their ability to afford Maly's school fees came under threat.
Another threat to Maly's education was her health. For as long as she could remember Maly had been regularly falling ill. Many times throughout the year she would be too sick to go to class and her education was suffering.
But everything changed 18 months ago, when Maly was entered into Sunshine Cambodia's School Development program…
The program provides Maly with study materials and school supplies (including notebooks, pens pencils, rulers, etc.), as well as food packages for her family (which include rice, noodles, soy sauce, fish sauce and sugar).
One of the biggest transformations for Maly, though, came from Sunshine's health and hygiene support.
Sunshine provided her family with hygiene materials such as brushes, toothpastes, nail clippers, masks, alcohol, soaps and water filters. Members of the team also came to their home to explain the impacts and importance of good hygiene and highlighted some of the challenges in their living conditions.
Prior to that, neither Maly nor her father fully appreciated the importance of good hygiene. Maly rarely paid much attention to cleaning her hands or her body. Her father would occasionally breed animals for some additional income and didn't practise good hygiene for himself or the home during these times. The family also used rainwater and a nearby well for their water supply and they weren't filtering or boiling the water to make it safe to drink.    
Today Maly understands the importance of personal hygiene and she practises it every day both at home and at school. "I am regularly washing my hands, brushing my teeth, taking baths and properly washing my clothes", she reports proudly.
And the best part? After a lifetime of regular illness, since joining the program 18 months ago, "I haven't been sick once or missed a single day of school!"
*Names have been changed to protect those we serve.