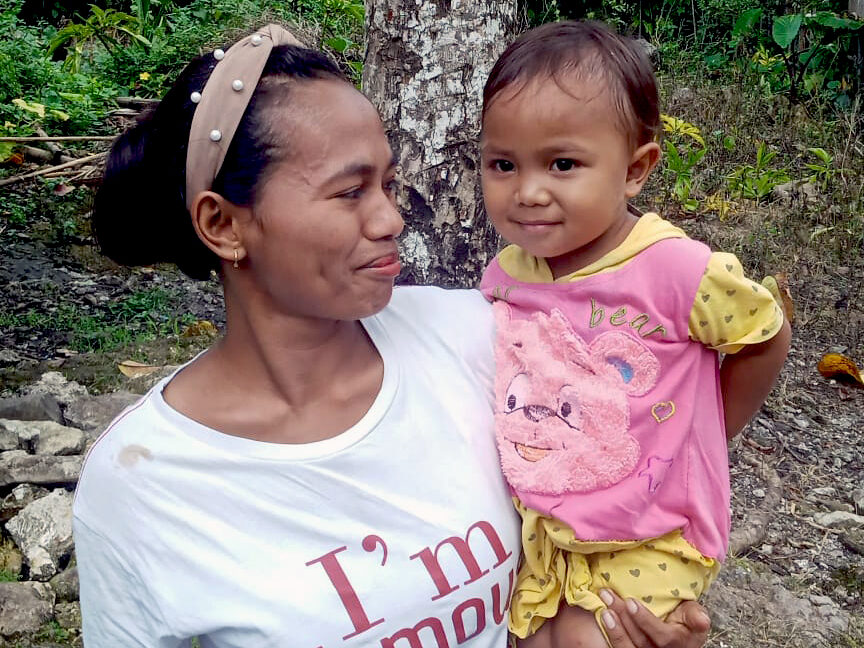 "I am happy because I am learning how to love others… because God has loved us first."
Mentari* is a busy housewife from Southwest Sumba in Indonesia.
She spends her days caring for four children (a daughter of her own and three kids from relatives of her husband, who are unable to support their children) and working with her husband on their farm to feed and provide for their family.
She works hard, and does her best, but in December last year she was invited to join our ministry partner's program in the area when it was discovered that her three-year-old daughter was severely malnourished.
Sadly, this is an all-too-common problem in the region where Mentari lives.
Farmers in Southwest Sumba trail far behind the rest of Indonesia in terms of poverty and living standards. Some of the contributing factors include geographic challenges, such as soil erosion and poor rainfall, which make it difficult to get healthy crop yields.
All of this has led to incredibly high rates of malnutrition and stunting (a result of chronic malnutrition) in children from the area. A recent assessment (in February 2022) found that 44% of children in the community are suffering from stunting.
To combat this, our ministry partners are providing health and nutrition programs, agricultural and livelihood training and support, and community classes for around 400 families in the region.
Mentari and her husband take part in the agricultural activities and since joining they've expanded and improved their family's vegetable garden and increased their coffee, candlenut, and cacao crops (which they use for income).
And thanks to everything Mentari's learned through the health program, and her commitment to putting it into practice, we're excited to say that, after only six months, her daughter has gained significant weight and is now a healthy, happy three-year-old girl (see photo above taken in June this year).
But according to Mentari one of the biggest transformations has been a result of the 'family classes' she attends each month,
"Before joining these classes I was often angry and emotional and would yell at my children when they were naughty or made mistakes, but I am grateful because now I have started to learn to manage my emotions and try to be more patient with my children."
---
*Some names have been changed to protect those we serve.