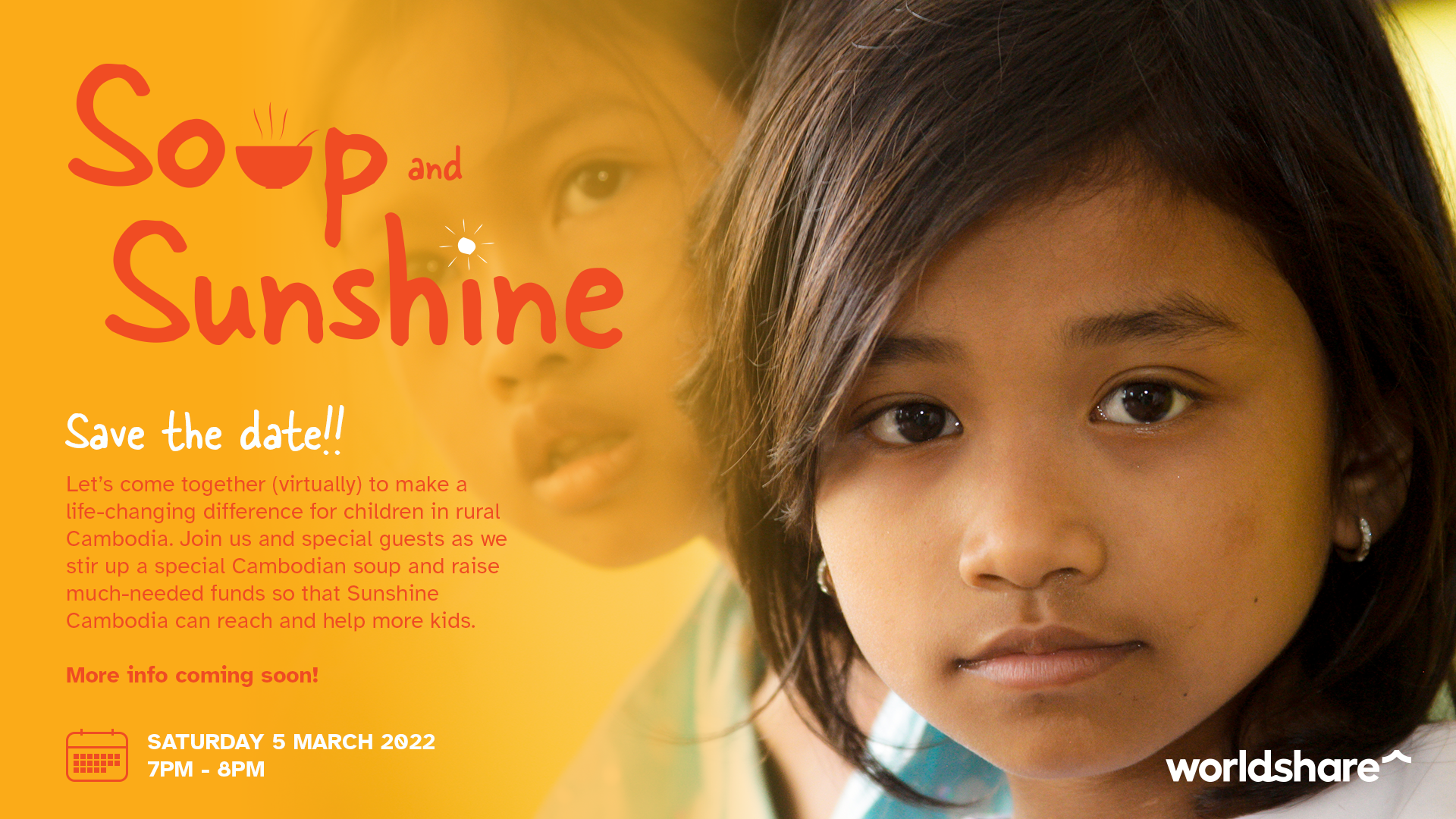 Let's come together (virtually) to make a life-changing difference for children in rural Cambodia.
Join us for dinner on Saturday 5 March 2022 as we stir up a special Cambodian soup and raise much-needed funds so that Sunshine Cambodia can reach and help more kids.
We'll be in contact soon with more details and an opportunity to register.