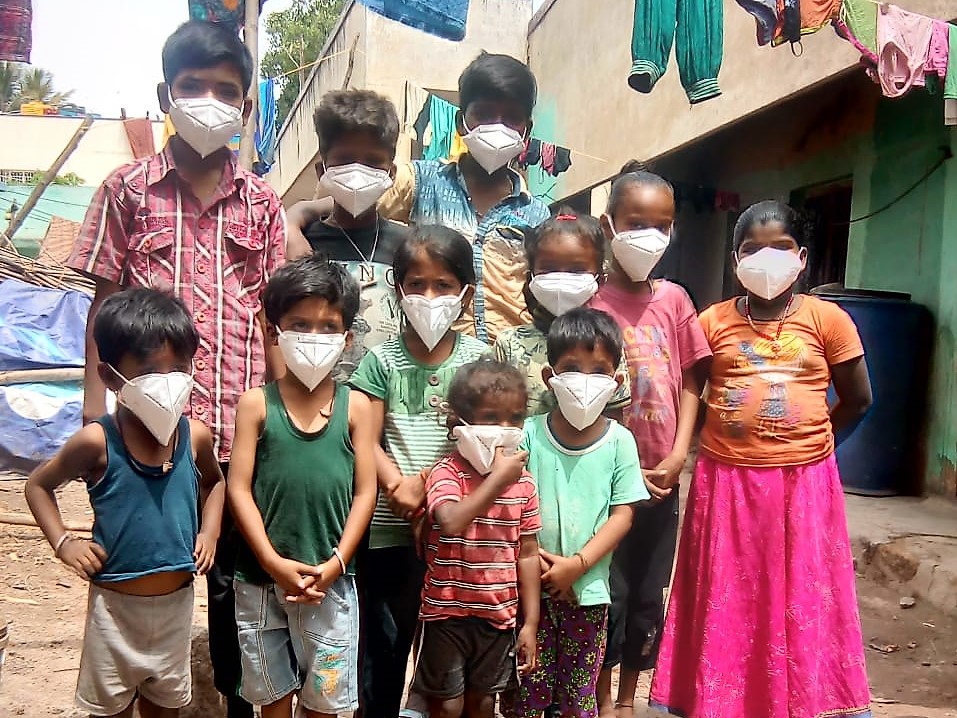 One year ago, during the peak of the COVID-19's second wave, India was recording around 400,000 new cases and over 4,000 deaths per day.
Bangalore – where our ministry partners at Bangalore City Mission (BCM) live and serve – was dubbed the "epicentre of the epicentre" after recording the highest daily numbers of anywhere in the world.
"It is scary… I am scared for my life, for my family and for my team", reported Jonathan Sinclair (BCM's Director), before adding, "but every day, before I leave home, I read Psalm 91 – He is my strength and refuge – and then step out my front door…"
It was inspiring to see how BCM's team was willing to 'lay down their lives' to continue showing and sharing Jesus' love with their vulnerable neighbours.
It was also encouraging to see supporters like yourself rise up to support the vulnerable at their time of greatest need.
One year on, through the incredible work of BCM, that support has saved hundreds of lives, transformed thousands more and, in the wake of utter devastation, is restoring hope to Bangalore's most vulnerable people.
In the depths of Delta – the immediate crisis response
As a local grassroots organisation that has been serving Bangalore for decades, BCM was able to respond quickly and effectively in the early days of the Delta wave crisis.
As locals themselves they knew what people in these vulnerable communities needed most, and as followers of Christ they were willing to risk their lives to continue serving their neighbours. (To get a sense of the danger and challenges they faced, you can find Jonathan's first-hand, real-time account from those early days here.)
During the peak of the crisis BCM was able to:
Support 92 families, who were at serious risk of starvation, with emergency food packs that could sustain them for around 3 months.
Provide temporary shelter for 41 families who had lost their jobs and were being evicted from their homes because they could no longer afford rent. Most of these families had already sold all their belongings to get this far!
Provide schoolbooks and learning support for 150 kids that would've otherwise been forced to drop out of school. This is in addition to the students BCM were continuing to support through their child sponsorship program.
Cook and distribute around 6,500 meals to ensure vulnerable people were having at least one meal per day.
They were particularly concerned for the hundreds of people waiting outside overrun hospitals. So in order to provide them with at least one meal each day Jonathan and his team filled the school bus with meals and encased themselves in protective gear to distribute meals to the sick and vulnerable (see photo below).
Distribute 300 medical kits to people with mild COVID cases. These kits contained thermometers, pain killers, antiseptics, vitamins, hand sanitiser and face masks. They were designed to support people's recovery from home so they don't have to rush to the overrun hospitals for minor symptoms.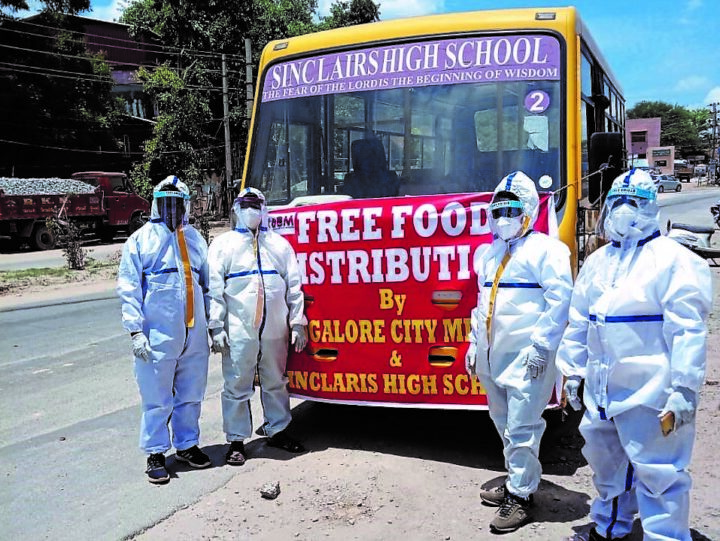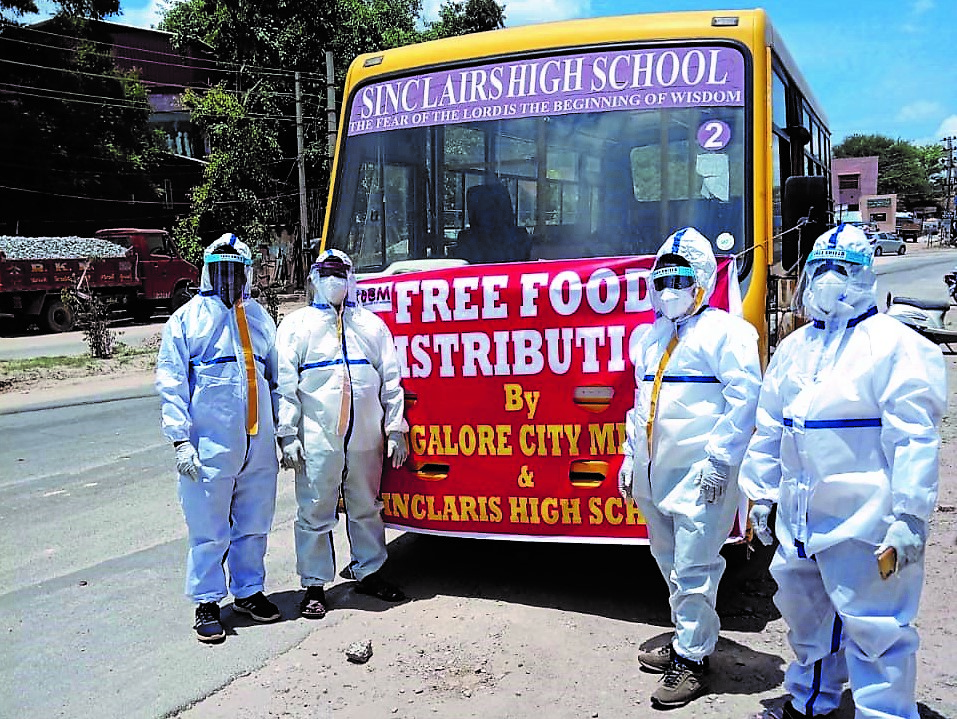 The impacts of COVID continue… but so does BCM!
While the peak of the Delta wave has passed, the pandemic will continue to impact the most vulnerable communities (and the work of our ministry partners) for years to come.
Against this backdrop BCM continues to share Jesus' love for women and children in urban poor communities surrounding the rock-cutting quarries – the poorest areas of Bangalore city.
Through their school, Sinclair's School, and Centre for Women and Children, they provide opportunities for education, vocational training and child-care services to empower individuals and enable them to escape the exploitation and danger of the quarries.
BCM's Centre for Women and Children was closed by lockdowns up until October but teachers continued visiting children (from 52 families) in their homes and provided 288 nutritious meals each week.
During this time BCM was able to run nutrition education training for 103 mothers from 6 communities (while observing COVID safety protocols).
In November lockdowns were lowered and the centre was able to reopen. 62 children returned to regularly attending and 450 meals were provided for these children each week.
16 women have returned and are currently attending vocational training in tailoring. 4 recent graduates of the vocational training program quickly found jobs (once things reopened) thanks to support and connections from BCM.
At Sinclair's School years 6-10 first returned to classrooms in September and in November all grades above kindergarten returned. At that time BCM was able to provide 177 children with school scholarships and since then average attendance has been over 80% and average test scores above 70%.
Early this year schools were interrupted by the Omicron variant and then again recently by riots in the area but BCM has continued to support students through these ongoing challenges.
As you can see, the COVID pandemic will continue to impact the most vulnerable communities for years to come. But so will the work of our local ministry partners, as they continue to show and share Jesus' love.
And, in the same way, your ongoing support will continue to transform lives and restore hope to these communities for years come.