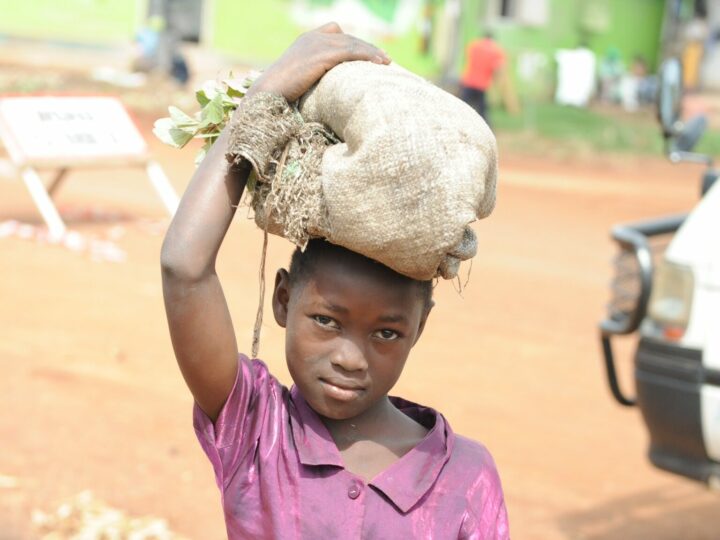 Our ministry partners in the DR Congo, Uganda, India and Cambodia are currently responding to national crises, where severe shortages and skyrocketing prices of food and other essentials are threatening the lives and livelihoods of their countries' most vulnerable people.
A number of international factors (including the COVID-19 pandemic and Russia's invasion of Ukraine) have combined with local events (droughts and conflict in Eastern Africa and a heatwave in India) to push food prices to the point where Wakisa Ministries' Director, Vivian Kityo, recently contacted us to say "[she was] unsure if [she] could afford to feed all the pregnant girls at the centre through to the end of the month".
"Everything is crumbling," Vivian continued, clearly feeling the pressure of providing for the young girls in her care. "We have been giving out smaller portions at mealtime but it's clear the girls are still hungry afterwards." And it's not only food that's going up in price, Vivian explained that even soap has gone from 3,000 Ugandan shillings to 10,000 in recent weeks.
We're hearing similar accounts from Satish at Bangalore City Mission (BCM), our ministry partner in India, where the price of many staple foods has doubled (tomatoes have reportedly gone from 5 rupees per kilo to 40). Satish also explained that the price of gas cannisters had risen from 650 rupees to around 1000 and that petrol has gone from 71 rupees per litre to 107.      
Vulnerable communities are hit hardest by crises like these.
Shortages and price increases of this magnitude are going to threaten the lives and livelihoods of vulnerable people and so our partners are rising up to respond to the increasing needs of their communities (while also facing the challenges of increasing costs themselves).
In turn, we are committed to supporting our partners as they are facing these challenges (you can help us continue to do so by donating here) and we will keep you updated about the ongoing impact of these crises in the months to come.
Prayer points
Pray for the most vulnerable communities in these countries as they will be hit hardest by shortages and price increases. Pray for God's provision and protection over them.
Pray for our ministry partners as they continue to serve these communities. Pray for them as they face increased costs of running their programs, alongside increased need for their services, as well as facing these challenges individually themselves.
Pray that the international and local factors that have lead to these crises might be resolved and that international organisations and governments can step up to support the countries worst affected by these crises.